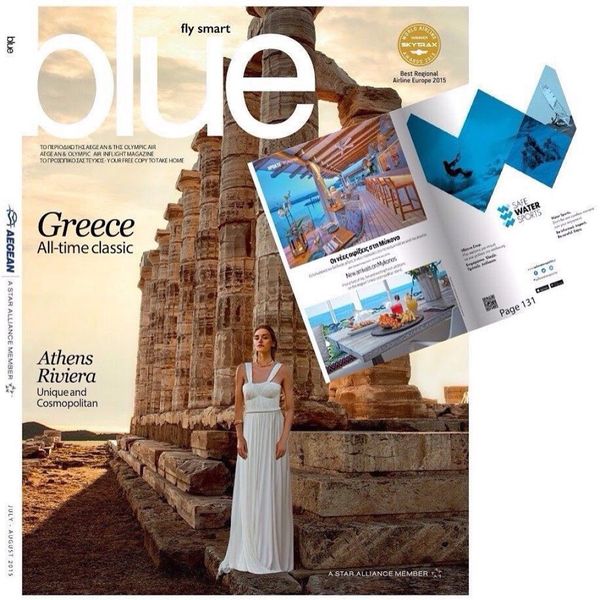 Safe Water Sports ad in Aegean Blue Magazine
We would like to thank Aegean Airlines for their support in Safe Water Sports.
In the last issue of Blue magazine (July-August 2015) which is available on all domestic and international flights, Aegean has included, as sponsor, Safe Water Sports advertisement for summer 2015 (Page 131).
In the following link you can browse the online magazine (only for PC).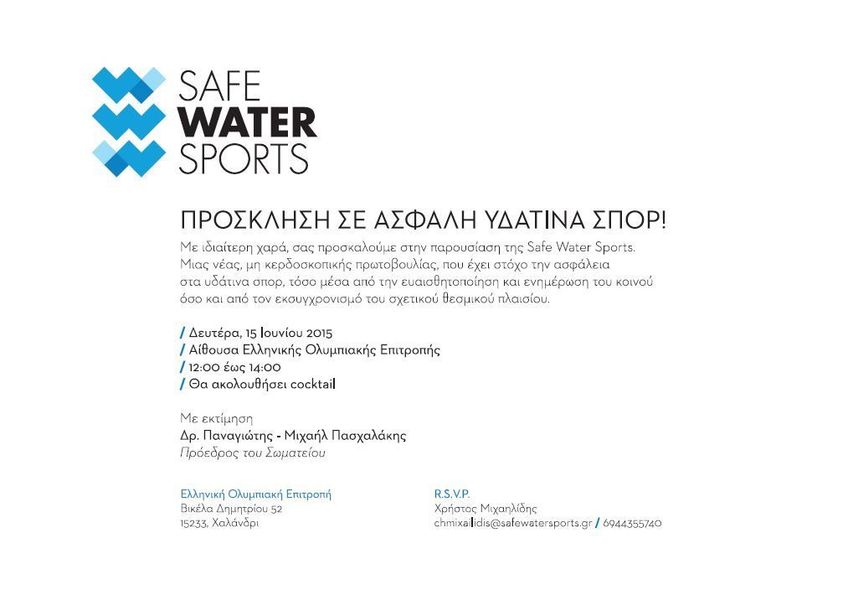 Safe Water Sports launching press conference
The launching press conference of the new established non-profit organization "Safe Water Sports" was helo on Monday, June 15, 2015 for journalists, reporters and media representatives.
On behfl of the organization key speakers of the event were Mr. Panagiotis-Michael Paschalakis (Chairman) and Mr. Apostlolis Kagelaris (Vice President), who presented the goals and vision of the initiative.
Ambassadors and speakers at the event was the gold medalist Nikos Kaklamanakis and the World Champion in water skiing, George Hatzis. In the panel also participated the famous Greek lawyer Mr. Alexander Lykourezos who referred to the need to modernize the existing legislation.