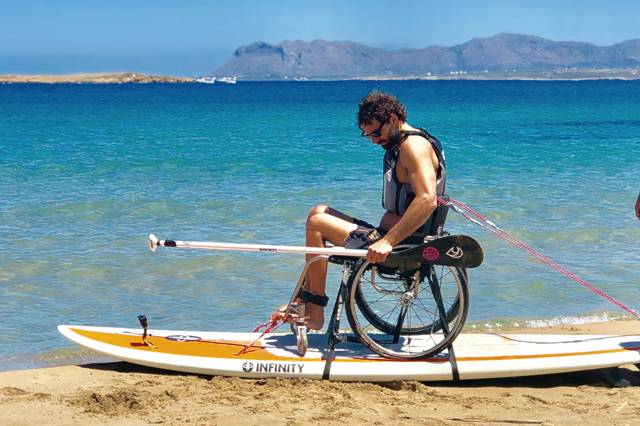 New inspirational video with A. Tsapatakis
Paralympic swimmer, Antonis Tsapatakis is the new ambassador of Safe Water Sports.
Τhrough a short-film autobiography, the video aims to encourage and strengthen people while sharing the value of safety.
The idea behind this was not to produce a descriptive video of Antonis Tsapatakis' injury and his success in Olympics Games.
On the contrary, the screenwriter spent a lot of time with Antonis, discussing different kinds of his life stages and phases that led to the creation of the script. Specifically, it is about a sur mesure scenario that storytells his phases of wisdom that life tought him, in the form of small narratives.
The goal of the story is to sensitize all people, out of his kind of truth, so that they always stay safe when they are in the sea or when they do water sports.
The shootings took place in Chania, in the place of Antonis birth. Through a cinematic approach in order to develop a both creative look, script and voice-over the main phrase of the video is" A defeat always involves a win. But instead why don't we always try to be safe and win?''.
In the film, Antonis comes out of the seabed and faces the light, with a single purpose, that of being the last victim in this world.