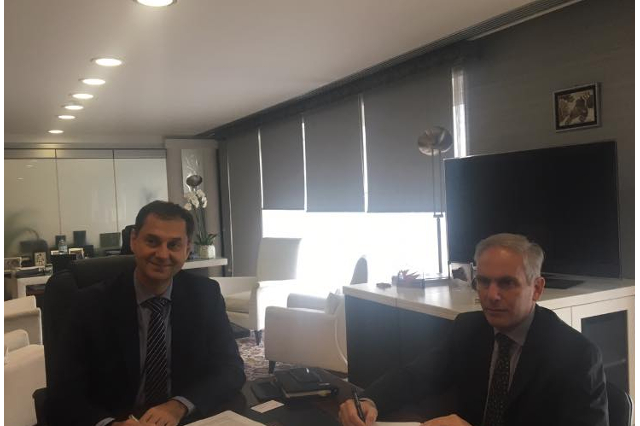 Memorandum of Cooperation with the Ministry of Tourism
Οn December 19, 2019 a Memorandum of Cooperation was officially signed.
The Ministry of Tourism and Safe Water Sports will jointly develop sustainable actions to promote maritime tourism by emphasizing the importance of water safety in the aquatic environment.
Based on the Memorandum of Cooperation, the Minister of Tourism, Mr. Haris Theocharis, stated that "The development of special forms of tourism, as the thematic tourism, is of prime importance to us and maritime tourism is considered as one of the key pillars to our strategy. Maritime tourism is a huge source of revenue for our country that contributes to the growth of job vacancies and concerns an entire industry that is based on it. After all, Greece, due to its geomorphology, climatic conditions and infrastructure, offers ideal conditions for the development of maritime tourism. The goal of the signed Memorandum of Cooperation moves towards this direciton and aims to enhance safety in the water, in the sea and in water-based recreational activities.
Safe Water Sports is a non-profit organization whose main objective is to inform and raise public awareness of issues related to activities (sports and leisure) in the aquatic environment with a key empasis on the safety issues and prevention of drownings and sea-based accidents.