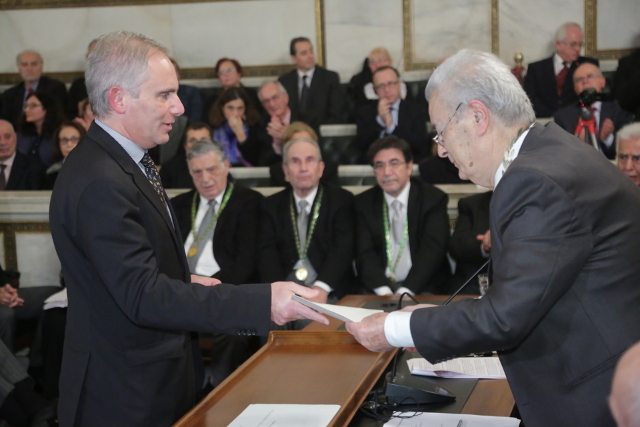 Athens Academy Awards 2019
The Athens Academy Awards of 2019 occured on Thursday, December 19th, in the context of the annual Festive Meeting of the country's highest spiritual institution.
During the ceremony, the President and Founder of the non-profit Organization, Safe Water Sports, Mr. P. Paschalakis, was awarded regarding the Organization's activities and successes. The honorary award of social contribution was given by the President of the Athens Academy, Mr. Vasilis Petrakos.