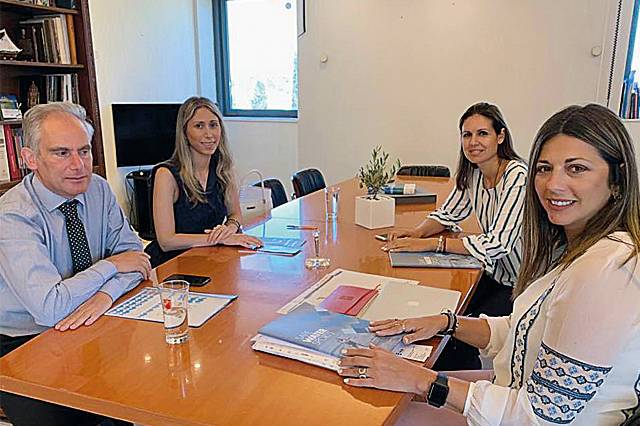 Μeeting with the Deputy Minister of Education
Mrs. Sophia Zacharaki, Deputy Minister of Education, met today with the Founder and President of Safe Water Sports, Mr. Panagiotis Paschalakis.
The purpose of the meeting was to discuss the possibility of integrating the Organizatuon's water safety program for Primary Schools, in new educational topics that will be introduced into the school curriculum. The Marketing & PR Manager of the Organization, Ms. Eliza Karabetian-Nikotian made a brief presentation of Safe Water Sports educational programs.
The Organization's representatives highlighted the benefits of the program that includes presentation of water safety guidelines (carried out online by teachers themselves, or with the co-operation of the coastguard authorities), educational and inspirational videos,quizzes, interactive digital games, etc, in order to make the presentation more attractive and engaging to students. Last year 40,000 students approximately have participated in educational activities of the program in Greece.
Mrs. Zacharaki highlighted the importance of informing students about water safety, since Greece extends to a long coastline, but also, since the continuous increase in drownings and sea-based accidents every year. Finally, she emphasized the intention of the Ministry to enrich the school's content with new themes throughout the year, in order to provide students with necessary modern skills.