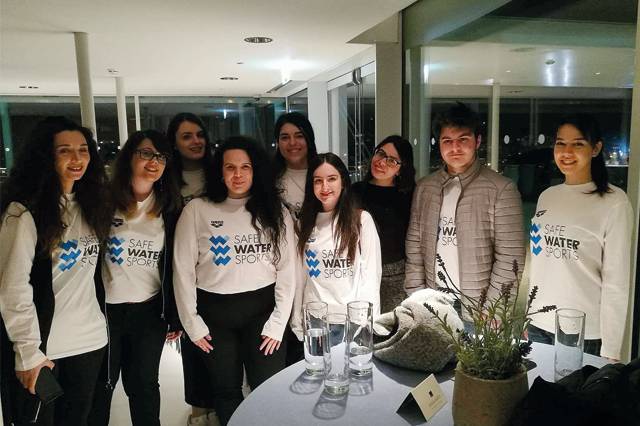 Volunteer Team
The social, non-profit initiative Safe Water Sports, was founded with a key objective to inform the society and raise awareness on issues related to both sports and recreational activities in the water and in the sea, with a great emphasis on safety matters and the prevention of accidents.
Support the mission of Safe Water Sports! Water signifies joy…when we are all together! Our volunteers are considered to be a precious form of aid in the Organization's daily effort to fulfill its vision throughout Greece & Cyprus.
Join our team! We are sure that you can make it!
COMMON QUESTIONS:
Who is capable of becoming a volunteer?
Each person who is in a good spirit and feels like contributing to the distribution of the Organization's message and supporting the actions it performs.
I am not located in Athens, can I still participate?
Of course! Our activities are performed throughout Greece and we are thrilled to co-operate with people from various locations.
Shall I need to have a stable collaboration program with SWS?
This factor depends on the level of work that each person is willing to perform. In each case, there is always flexibility on the level of cooperation.
What shall I need to know in order to contribute to the mission of SWS?
The only necessary qualifications you need to consider of shall be fun and the feeling of offering, while a number of awareness and educational seminars will take place too.
For further information please do not hesitate to contact with the Organization and the head of the Volunteers' Department will get in touch with you:
This email address is being protected from spambots. You need JavaScript enabled to view it.
If you wish to become a Safe Water Sports volunteer, you can fill out the Application Form.
Thank you!