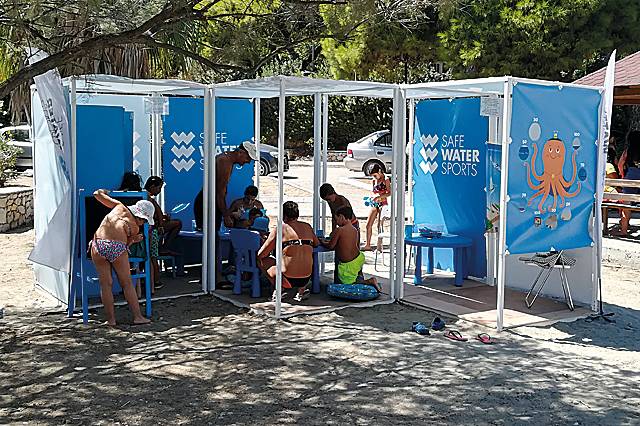 Awareness Safe Water Sports Centers in Mykonos, Dilesi & Vouliagmeni
Three awareness and educational centers that will inform both children and their parents about safety at sea and water sports through entertainment, began operating in Mykonos, Dilesi and Vouliagmeni.
Specifically, the Safe Water Sports Center will initially operate in Vouliagmeni Beach, across Asteras and then in the beach next to the Town Hall under the support of the Municipality of Vari-Voula-Vouliagmeni and the Mayor, Mr. Grigoris Konstandellos.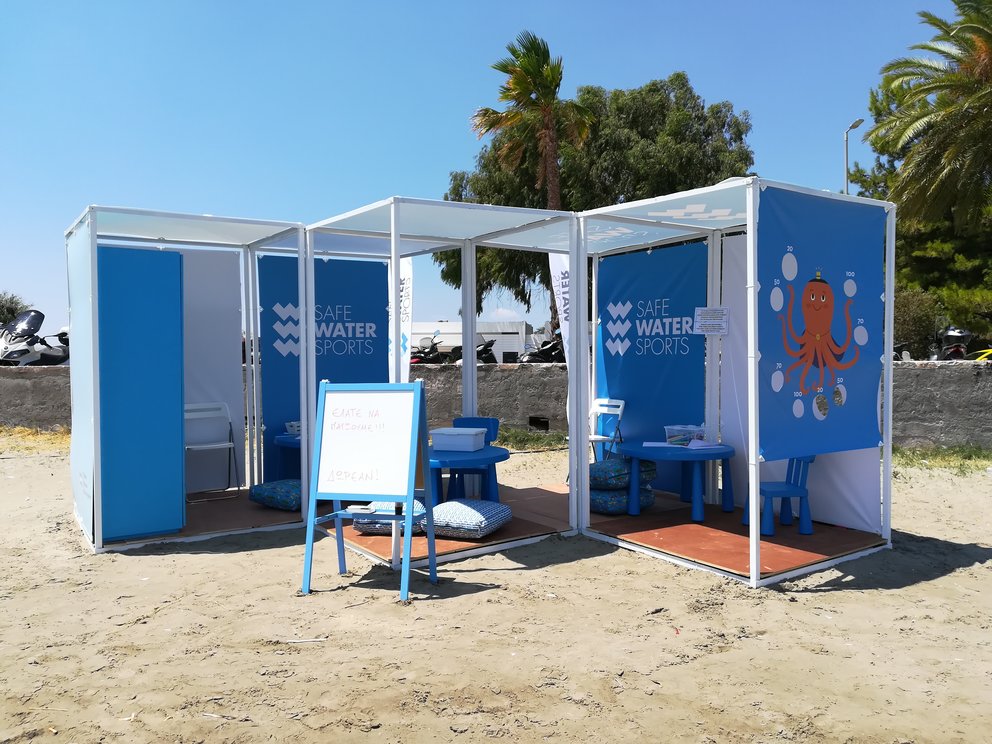 Vouliagmeni Beach
At the same time, for a 2nd year in a row, the Safe Water Sports Awareness Center operates in Kalo Livadi beach (Mykonos) under the support of the Municipality of Mykonos and the Mayor, Mr. Konstantinos Koukas.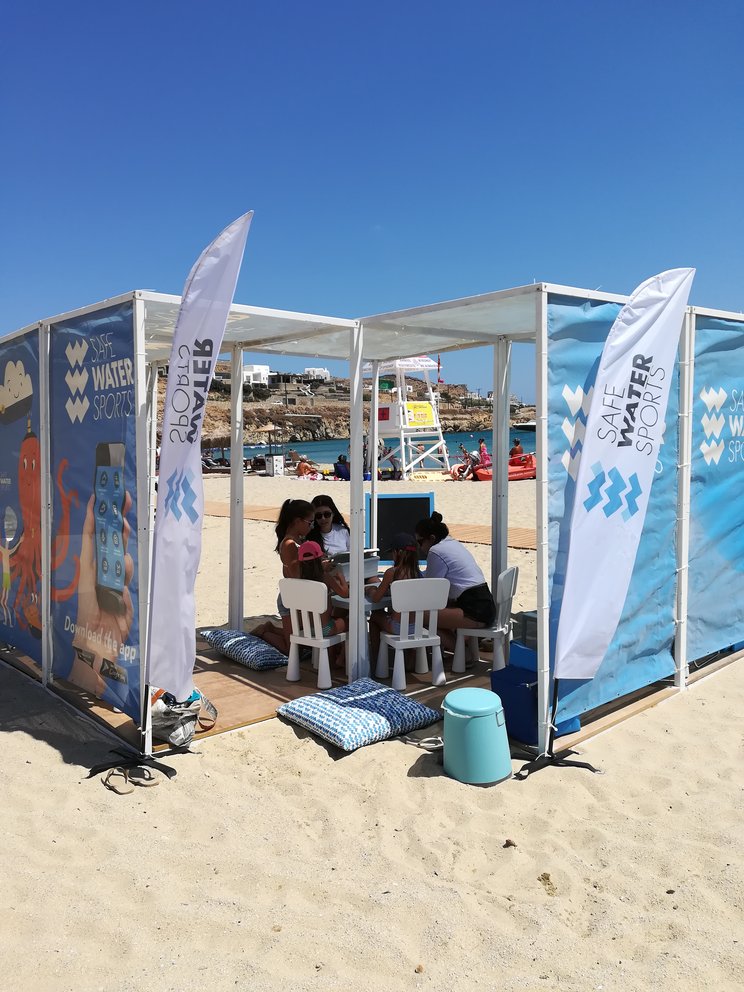 Kalo Livadi Beach, Mykonos
Finally, Safe Water Sports' third informational and educational center operates in Plaka beach in Dilessi under the support of the Municipality of Tanagra and the Mayor, Mr. Vassilis Pergalia.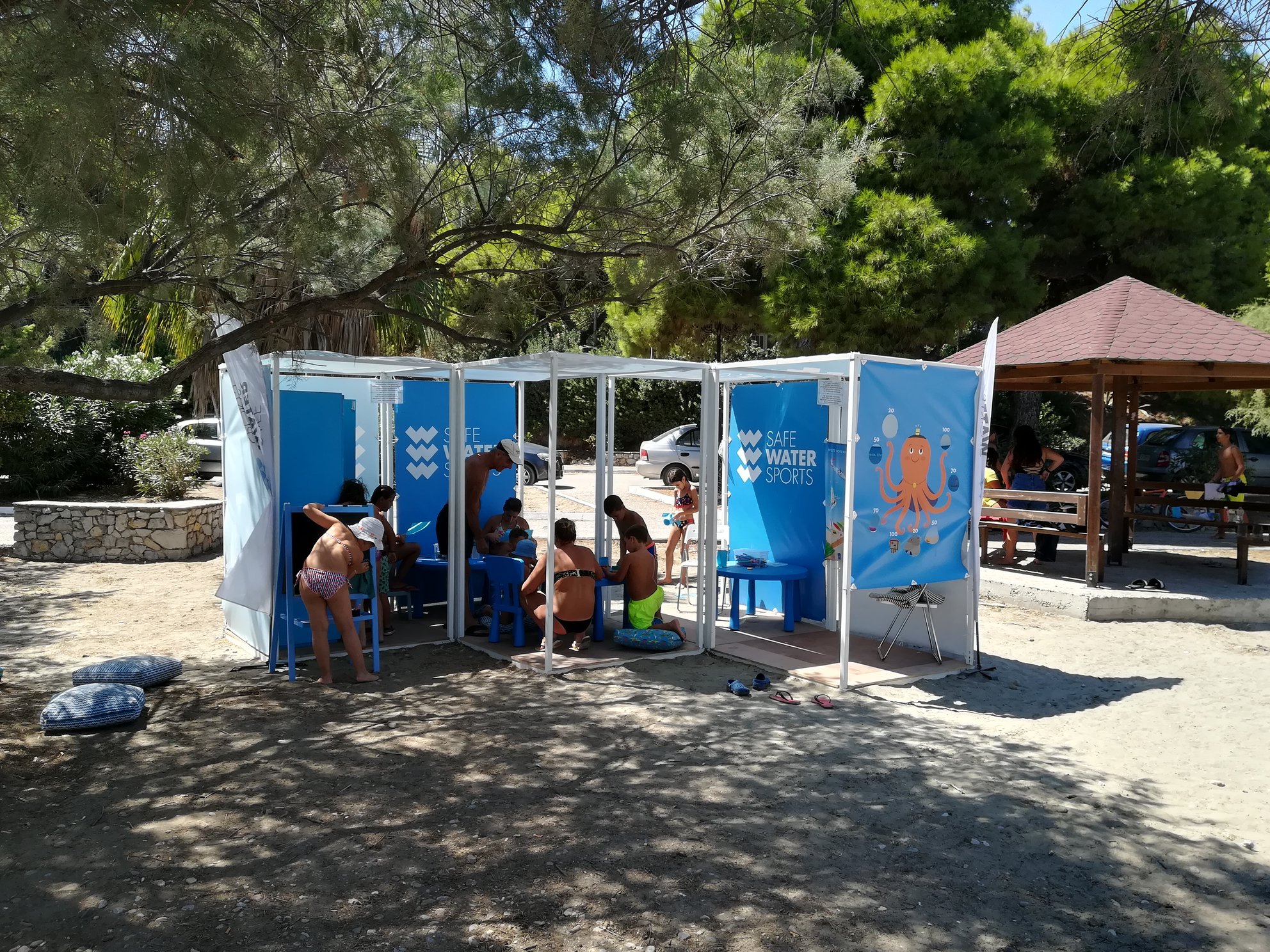 Plaka Beach, Dilesi
This awareness program aims at educating children of all ages, through various games, on issues related to safety at the sea and water sports.
The program is designed by educators, psychologists and volunteers of Safe Water Sports and includes activities such as: the use of Safe Water Sports app to let children know its benefits, painting with the main character "Octopus Safe", constructions with the Organization's logo, target games, balance games, memory cards, storycubes, bingo and many more.
Prevention should be the main concern for all of us.