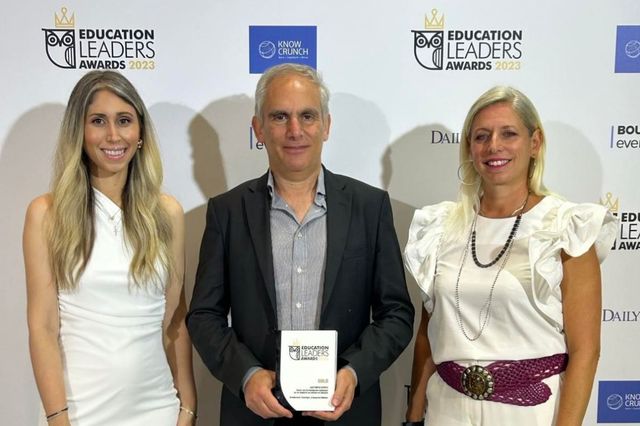 Gold Award for Ocean Lab at the Education Leaders Awards 2023
On Monday, July 3rd, the Education Leaders Awards 2023 took place, organized by BOUSSIAS events, at the Conference Center of the University of Western Attica. Safe Water Sports won the Gold Award in the category of Educational Visits & Experiential Learning - Private Educational Institution.
The award was given for the program "Ocean Lab: An interactive program for children's safety at sea." where during the 2022-2023 school year, a total of 5,363 students visited the interactive space with the support of the John S. Latsis Public Benefit Foundation, which covered the transportation costs for the students.
The aim of the awards is to highlight and reward educational units and activities that have excelled, with the goal of enhancing the educational experience for both students and teachers in the new digital era.
SafeWaterSports, a non-profit organization promoting safety in aquatic environments and drowning prevention, created the "Ocean Lab" within its facilities. It is the first interactive educational space approved by the Ministry of Education. The "Ocean Lab" invites free-of-charge students from kindergartens, primary schools, middle schools, and high schools within Attica to "journey" into a marine world and explore safety rules in the sea, swimming pools, and water sports using technology and a series of interactive games, including knowledge-based games using tablets, touchscreen games, interactive movies, and more.