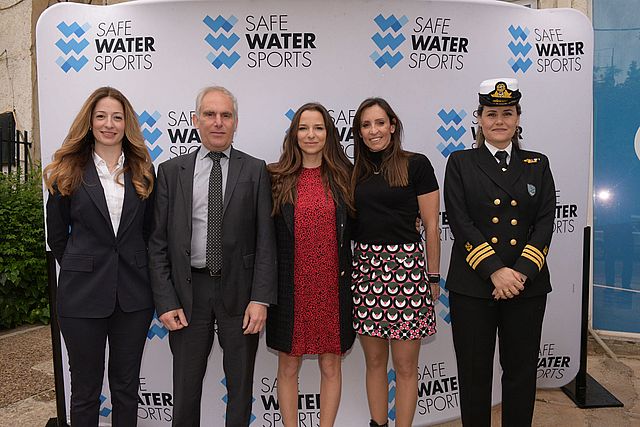 Launch of SWS «Οcean Lab»
SafeWaterSports, had the official launch of the "Ocean Lab" on Thursday, May 11, 2023, at 11:00 in commemoration of May 11th as the "National Day for Prevention of Maritime Accidents and Drowning."
The inauguration took place in the presence of representatives from the Ministry of Shipping and the Port Police, the Ministry of Education & Religious Affairs, public benefit foundations, and athletes.
Ocean Lab, an educational space established with the approval of the Ministry of Education, is located within the facilities of the organization. It offers free access to students from kindergartens, primary schools, middle schools, and high schools in the Attica region. The aim is to allow them to "journey" into a marine world and explore safety rules at sea, swimming pools, and water sports through the use of technology and interactive games such as knowledge quizzes on tablets, touch games, interactive films, and more.
School visits within the Attica region are organized free of charge with the support of the Ioannis S. Latsis Public Benefit Foundation, which covers the transportation costs for the students.
By the end of the current academic year (2022-2023), 235 school visits have been scheduled, and more than 5,365 students are expected to participate in the activities of the educational space "Ocean Lab" by SafeWaterSports.