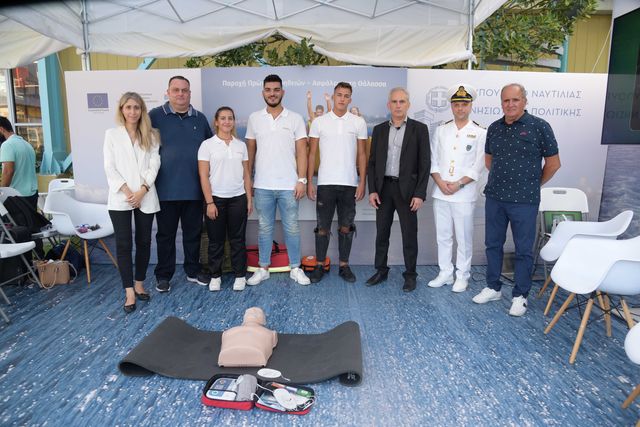 SWS at the 86th International Exhibition of Thessaloniki
On Friday, September 16, 2022, Safe Water Sports in collaboration with the Ministry of Shipping and Island Policy & the Coast Guard, together with the Association of Lifesaving Schools of Greece, participated at the 86th IET.
For another year in a row, the Organization was present at the Exhibition in order to discuss safety at sea, through special interactive games and a presentation of first aid techniques. During the event, there was a special presentation of a virtual reality game created by the Organization that addresses to secondary school students in order to educate them about their safety at sea and in water sports.Visitors of the exhibition had the chance to try out the virtual reality game and be transported to an aquatic environment by wearing the VR glasses.
At the same time, a demonstration was held by the Association of Lifesaving Schools of Greece regarding the provision of first aid in case of an emergency situation.