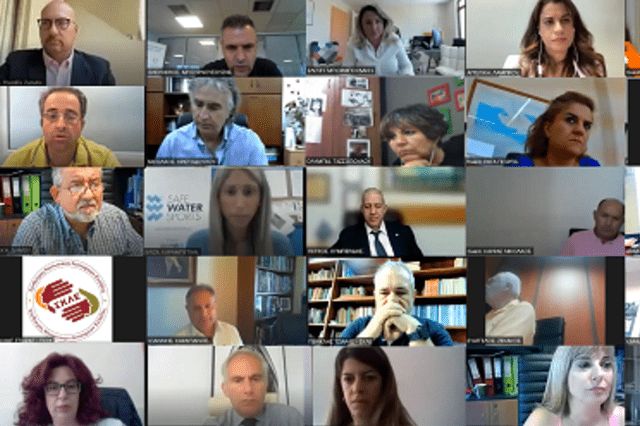 Awareness campaign for the elderly
Safe Water Sports in collaboration with the National Public Health Organization (NPHO) participated in the joint online event ''This summer stay safe'', an awareness campaign for the safety of the elderly at sea, with the participation of more than 100 representatives of the Local Government, bodies of the Ministry of Health, the Hellenic Coast Guard, the Port Police Directorate and social organizations.
On June 17, 2022 the President of NPHO, Mr. Zaoutis, highlighting the main topic of the event, the safety of our elderly fellow citizens, who are the most frequent victims of drowning in Greece, underlined that "We consider extremely important to inform health professionals who offer services to Health Services and KAPI in Greece about precautionary instructions that should be followed so that everyone can enjoy the sea safely. The purpose of the event is to prevent accidents and drownings at sea, to strengthen safety with the contribution of NPHO, Safe Water Sports and all agencies that support us ".
During the event, the President of SafeWaterSports Mr. Panagiotis Paschalakis presented the campaign followed by short speeches by the Director of the Port Police, Chief, Mr. Charalambos Maroulakis, representative of the Hellenic Coast Guard (Hellenic Coast Guard). and the President of Institutions and Transparency of the Central Union of MunicipalitiesOF Greece (KEDE) -Mayor of Vari Voula Vouliagmeni Mr. Grigoris Konstandelos.
Mr. Paschalakis stated that "The creation of the awareness campaign in collaboration with the Ministry of Maritime Affairs and Insular Policy, the Hellenic Coast Guard, the Ministry of Health and NPHO is an important pillar of information for the elderly in order to raise awareness through Municipalities and Centers for Open Protection of the Elderly (KAPI), as they concern a vulnerable social group. Prevention saves lives. Time to reduce water accidents and stay safe this summer."
This summer safety will be our top priority.
Click here to download the awareness campaign presentation with the tips for the edlerly.
Click here to download the manual brochure of the water safety advice and tips for the elderly.
Click here to view the Awareness Poster.