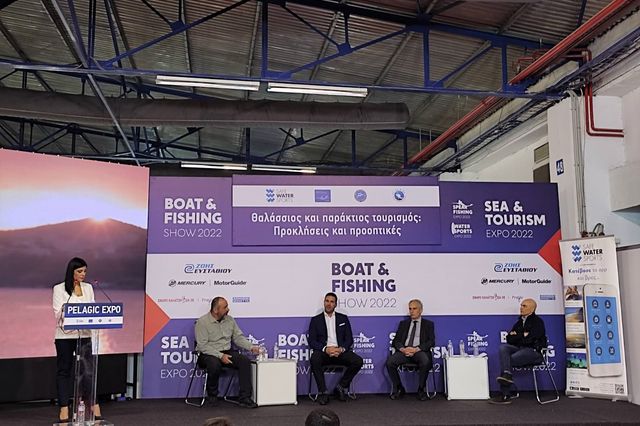 SWS at SEA & TOURISM EXPO 2022
Safe Water Sports in collaboration with Pelagic Expo, the Ηellenic Association of Lifeguard Schools, the Watersports Association Greece & the Association of Diving Centers of Greece organized an event part of the exhibition named ''BOAT & FISHING SHOW 2022'' that took place from 10-13 March 2022.
On March 10, 2022 a representative of the Ministry of Shipping & Island Policy & the Coast Guard Headquarters, Director Port Police Chief, Chief Charalambos Maroulakis opened the ceremony that focused on "Maritime and coastal tourism: Challenges and prospects".
The keynote speakers were:
• Safe Water Sports: President-Founder, Mr. Panagiotis Paschalakis
• Ηellenic Association of Lifeguard Schools: General Secretary, Mr. Pavlos Litinakis
• Watersports Association Greece: President Mr. Ionnis Xomeritakis
• Association of Diving Centers of Greece: Μemeber, Mr. George Delveroudis
During the event, it was discussed about the choice of Greece as a top destination for summer holidays, the importance of safety for tourists who visit our country, the benefits for maritime and coastal tourism, the need for lifeguard coverage, the contribution of sports - recreational tourism activity related to marine recreation as well as the training practices that are used in recreational diving so that the participants stay safe.
The event was moderated by the journalist, Ms. Alexandra Peppa.

You can watch the event on the following link: https://bit.ly/3wbeAf1