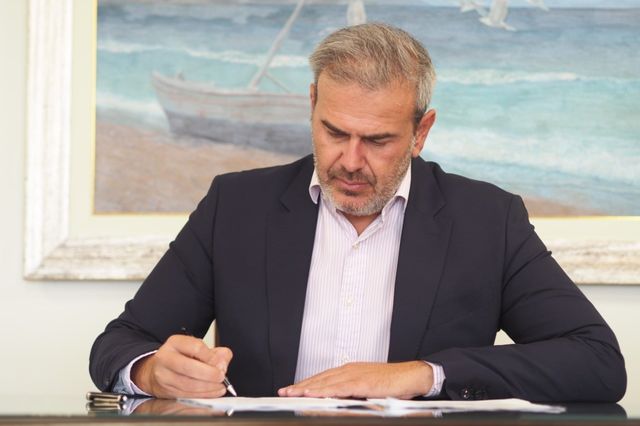 Memorandum of Understanding between SWS-GNTO
As the National Day for the Prevention of Sea-based Accidents and Drownings (11th May) is on its way, the Greek National Tourism Organization (GNTO) and the non-profit organization Safe Water Sports, signed a Memorandum of Undestanding (MOU) to undertake joint initiatives to prevent accidents during marine recreational and water sports activities.
The cooperation agreement between GNTO and Safe Water Sports includes:
-Joint awareness actions, in order for Greek citizens and tourists to be aware of the dangers, prevent accidents and trust the certified water activities during their holidays on the Greek coasts.
-Elaboration of promotional programs for domestic and foreign institutions and companies for the promotion of maritime tourism and alternative forms of leisure and sports, on the extremely popular Greek coasts that are famous for their purity, safety and clarity of the water.
GNTO participates in this effort, in the context of the national tourism policy, which prioritizes the safety of Greeks and foreign visitors in the country with a coastline of 13,676 km, and recognizes the development of maritime tourism as very crucial for the safety of everyone.
The General Secretary of GNTO, Mr. Dimitris Fragakis stated that:
"Maritime tourism is a priority for the promotion of our country by GNTO. Greece has all the advantages to play a leading role in this thematic form of tourism by giving a priority to the safety matter.The Memorandum of Understanding that we signed with Safe Water Sports, following a unanimous decision of the Board of Directors of GNTO, is an important step to jointly promote actions and initiatives that will highlight our country as a leading and safe destination for maritime tourism. It's a national effort for all of us to contribute on that. "
The President and founder of Safe Water Sports, Mr. Panagiotis Paschalakis stated that:
"In today's sign of the Memorandum of Understanding with GNTO, we officially join forces to make our country not only one of the most beautiful destinations in the world, but also one of the safest regarding marine recreational activities."