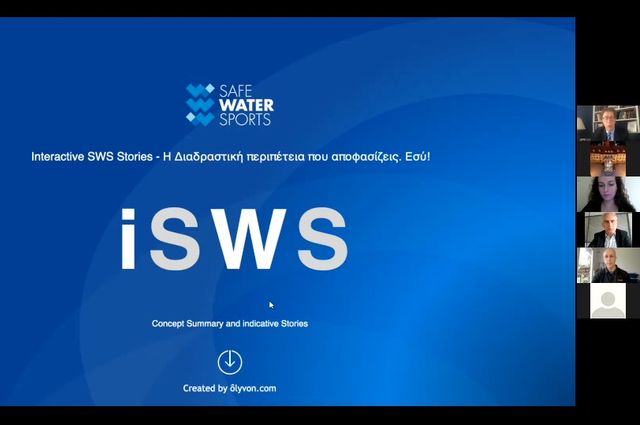 iSWS Creation of interactive stories by High-School students
On Monday, April 5, 2021, Athens College and Psychico College High School Juniors (B΄ Lyceum) and International Baccalaureate Diploma Programme Yr1 students watched an online presentation about the Safe Water Sports program, aimed at raising students' awareness and informing them about safety at sea.
The founder and president of the non-profit Safe Water Sports Organization, Mr. Panagiotis Paschalidis, gave a brief introduction of the program, which was followed by a presentation of an action involving the creation of 14 interactive short films on safety at sea that will be realized this year. Students will take on the role of screenwriters and will be the ones who will determine the development and outcome of each story, choosing between two different scenarios. They will even be able to star in the films.
Following the presentation, students answered some questions, similar to those that will be asked in order to create the story line of each film.
Athens College President, Prof. Costas Synolakis ΄75, gave the prologue to the presentation who emphasized that prevention has been proven to be the most effective way to save human lives. He also encouraged students to take an active part in this action.
It is worth noting that the Safe Water Sports program bears the stamp of the College, as key contributors to its educational and scientific fields, since its inception in 2015, were teachers from our School. Today, the program that forms a part of the timetable of primary education in Greece and next year will be part of the secondary education, has been translated into French and English.