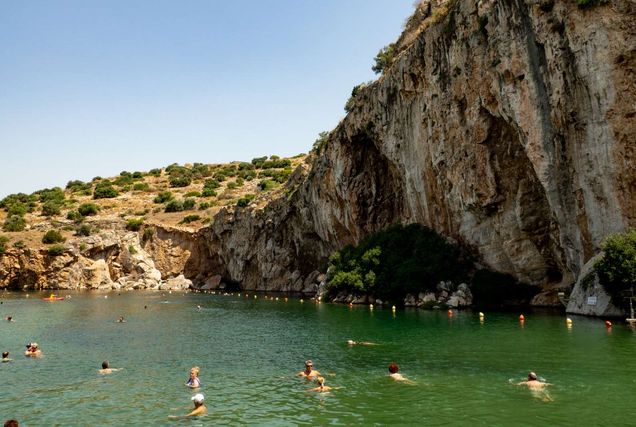 Safety rules in inland waters (lake, river)
Ιnland waters is a river, a canal, a lake, or generally a place where water is not salty. However, all these places hide their own dangers.
How to stay safe at the lake:
You should never leave a child all alone. You should get into the water together and always hold hands.
You should stay away from edges of the lake.
Lakes can have a real depth so you should always stay close to the shore.
Children should NEVER follow their toys if the wind blows them away or if they fell into the lake.
Be aware that some ponds and lakes may hide jaggedtrocks, broken bottles, or garbage so your should wear something to protect your feet.
How to stay safe around rivers:
Since banks of rivers can crumble easily under your feet stay away from edges.
Be aware of the depth! Do not cross by a river because its depth may change suddenly.
Reeds and weeds can also hide deep water.
Βe careful of the rubbish that can be found in the rivers such as broken glass that may cause injuries.
Rivers may have strong currents that can carry you off.
Be aware of the weirs! A weir is a barrier built across a river to slow it down or change its flow. They may look safe and fun if you are in a canoe but they are not. The pressure of the water at the bottom can drag you under-and keep you there. So you should never reach weirs.
Be careful with the rapids! You should avoid rapids and not approaching them.
Πηγή: Water Safety Ireland,kidshealth.org