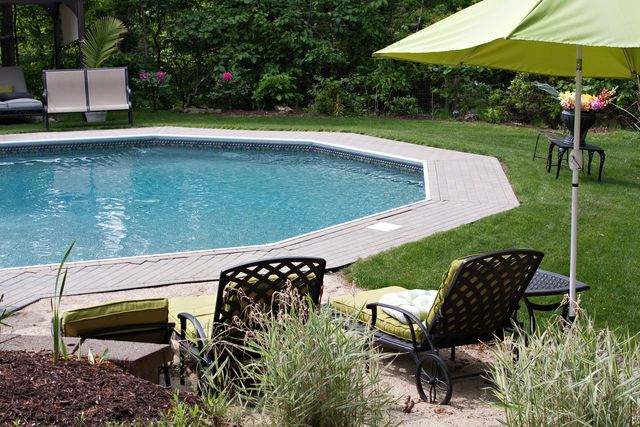 Residential swimming pools
Safety rules:
• Children should always be supervised by an adult (who has not consumed any alcohol). Children should never swim all alone.
• If a child does not know swimming very well, he/she should stay within the pool's recommended safety depths and always wear a water safety means.
• There should always be a depth check and the layout of the pool.
• You should always have a suitable fencing around the pool to control the access. The fencing should be at least 5 feet (1.5 meters) high on all sides of the pool, have secure doors and gates. Four-sided pool fencing decreases water-related injuries in young children by over 50%.
According to the Consumer Product Safety Commission (CPSC) fences should meet the following standards:
• They should be at least 4 feet (130 centimeters) high and they should have no foot or handrails for kids to climb on.
•The slats should be less than 4 inches (110 millimeters) apart so a child can't get through.
• There should be an immediate and easy access to suitable rescue aids such as a torpedo buoy, rope or reach. Inflatable flotation devices such as vests, water wings, rafts, and tubes can give a false sense of security in the pool and aren't effective protection from drowning. Never use them as a substitute for constant adult supervision.
• It is good for parents to know what to do in an emergency: learn first aid and CPR (Cardiopulmonary resuscitation).
• Always follow pool manufacturers advice for maintenance and safety checks.
• Remove any kinds of toys from the pool when not in use.
• Always advise guests of key safety advice at the pool.
• Children should not run or push each other around the pool.
• In case of bad weather conditions, children should immediately get out of the pool, especially if there's lightning.
• If you attend a party, designate an adult to watch kids in the pool.
• Seconds count, so keep your mobile phone with you in case of an emergency.
Paddling Pools
Do not hold anyone's head under the water. If someone says stop, then do it.
Make sure an adult is always around and supervises.
Μake sure you empty the paddling pool after its use
SHOCK FACT
Even non-fatal drowning injuries can cause brain damage and this can lead to serious health problems such as long-term memory problems and learning disabilities.
Πηγή: www.rlss.org.uk