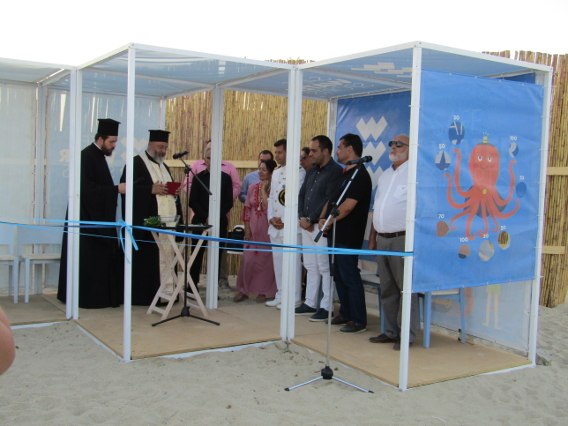 Inauguration of the first training center located on the beach in Mykonos
On Sunday, August 13, 2017, at Kalo Livadi beach in Mykonos, the inauguration of our first informational and entertainment kiosk for kids was held with the presence of the island's inhabitants, the political leadership of the country and representatives of the Coast Guard.
We are very grateful to the Minister of Shipping and Island Policy, Mr. Kouroupli, because with his actions made this initiative a reality, as well as Konstantinos Koukas - Mayor of Mykonos and all the members of the Municipal Council because they embraced our project from the very beginning.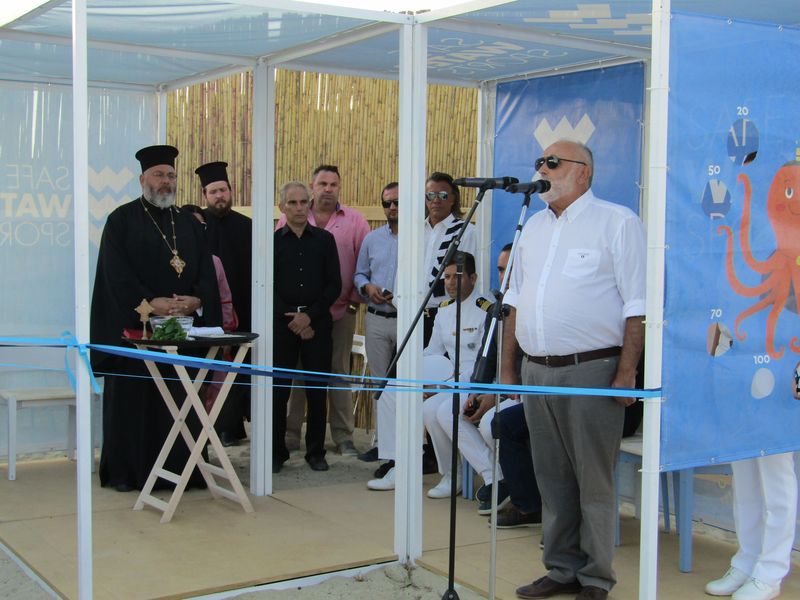 We also thank New Democracy Vice President Adoni Georgiades for his presence and support, as well as the Harbor Master of Mykonos Mr. Karamitsas and Mayor Marathon Elias Psinakis for their interest.
His Holiness, as the representative of His Eminence, Dorotheus II, was the Archbishop of Ano Meras, Mycenae, Protopres. Vassilios Tzanidakis.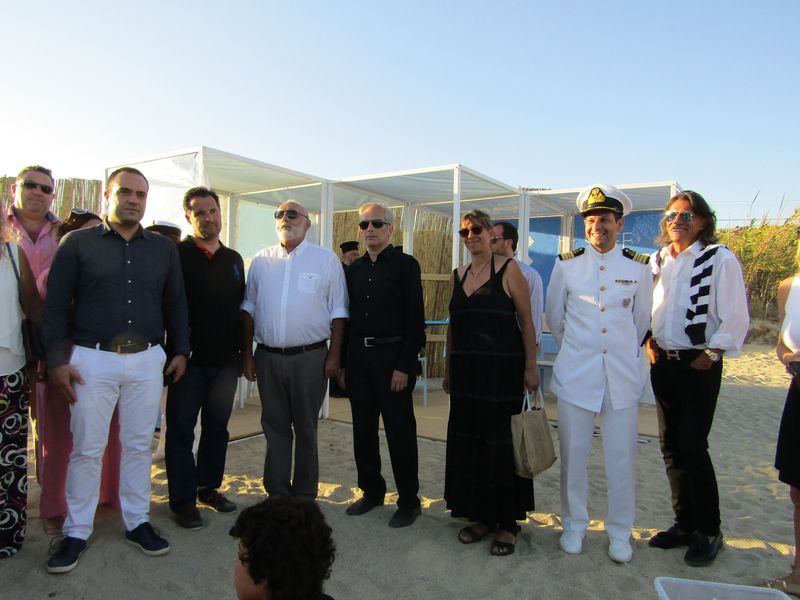 This informational and entertainment kiosk aims at educating children of all ages during theri stay in the beach, through play and entertainment, on all issues related to their safety at the beach, sea, sports and water-related activities. The entertainment program was designed by school professionals, psychologists, game designers, and other volunteers of Safe Water Sports. It includes activities such as: the use Safe Water Sports app in tablets to help children learn about the safety rules with our children's hero "Octopus Seif", braceletes and other hand-made constructions with our logo, target games, balance and speed games, memory Cards, storycubes, Playmobil, music "cushions" and more.
The center is staffed by Safe Water Sports volunteers and will be operational daily till the end of August.
A great thank you to Vikos and Fresh pastry shops to support the event.
The initiative is supported with a donation from Stavros Niarchos Foundation.