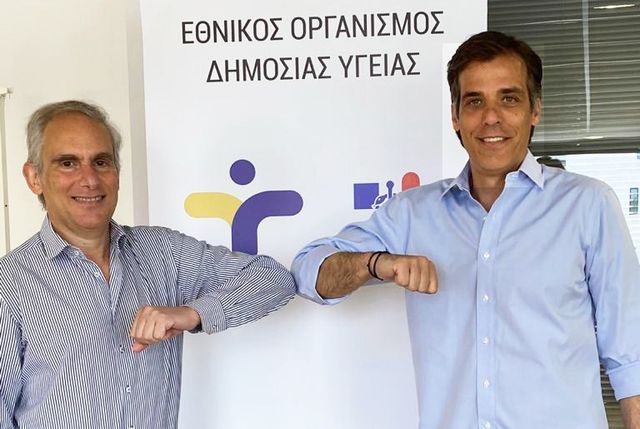 Collaboration between SWS & National Public Health Organization
The President of the National Public Health Organization Mr. Panagiotis Arkoumaneas and the founder of the non-profit organization "Safe Water Sports" Mr. Panagiotis Paschalakis, the man who has set as his life's goal the prevention of ses-based accidents and drownings, agreed on a series of initiatives enhancing safety in the sea and the reductions of drownings.
The partnership between the two organizations creates the conditions for a substantial enhancement of safety in the sea that for the first time enters a solid foundation through specific initiatives and multiple actions such as inspections and special signage on beaches, strict rules in water sports centers, awareness of citizens regarding the safety and morphology of all Greek beaches, epidemiological surveillance of accidents in water activities, as well as an awareness campaign regarding the safety in the sea for ​​elder people, are now priorities not only for "Safe Water Sports" but also for many other bodies such as NPHO, the Ministry of Shipping, the Directorate Port Police of the Coast Guard and the Ministry of Health.
NPHO will support and strengthen information and awareness campaigns, will inform all Municipalities about the urgent need to develop a series of initiatives, will organize an online training program for the scientific staff of the Friendship Clubs and KAPI that provide services to older people, it will take care of the safety of our children and will make every effort to make it clear that in this life and this summer the most important thing is safety for all.