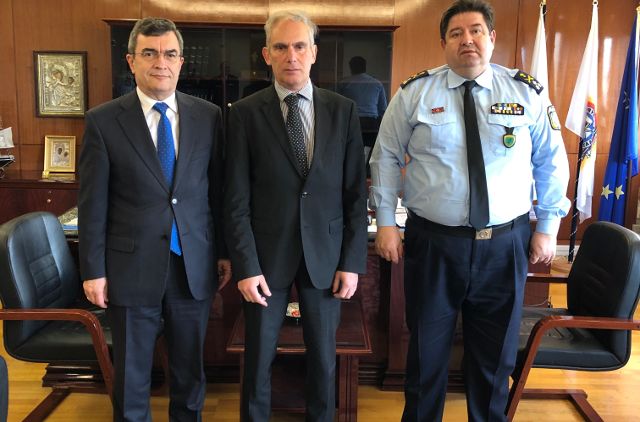 Cooperation with the Ministry of Citizen Protection
Citizens' safety in relation to any recreational activities in the aquatic environment (such as lakes, rivers, swimming pools, etc.) alongside the reduction of drownings were the main topics that were discussed at the Ministry of Citizen Protection.
The Deputy Minister of Citizen Protection, Mr. Eleftherios Economou, the Chief of the Greek Police, General Lieutenant, Mr. Michael Karamalakis, officials from relevant departments and finally the President of the Safe Water Sport, Mr. Panagiotis Paschalakis attended the meeting.
During the meeting, it was agreed to collect and record in the Safe Water Sports Incidents report, data originated from the country's inland waterways in order to manage to form a national strategy that aims to reduce accidents and drownings in the aquatic environment.
Παράλληλα το Υπουργείο Προστασίας του Πολίτη θα συμμετάσχει στην ενημερωτική εκστρατεία, που θα υλοποιηθεί την προσεχή καλοκαιρινή περίοδο, με στόχο την ενημέρωση των πολιτών τρίτης ηλικίας για την ασφάλειά τους στη θάλασσα. At the same time, the Ministry of Citizen Protection will support and participate in the awareness campaign of Safe Water Sports that aims to raise awaness to older people on safety measures in the sea.
It is planned that a Memorandum of Understanding will be signed by the Ministry of Citizen Protectioand Safe Water Sports Organization regarding citizens' safety in our country.