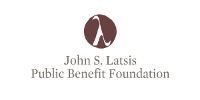 Latsis Public Benefit Foundation supports SWS educational program
The Floating Museum "Neraida", which is sponsored by Latsis Public Benefit Foundation, supports Safe Water Sports's initiative in order to create a modern, aesthetically educational audiovisual material for students in schools throughout the country.
In this video series the following watersports athletes are partcipating:
Nikolaos Kaklamanakis - Windsurfing
Christos Afroudakis - Swimming
Sophia Papadopoulou - Sailing
Angeliki Karapataki - SUP
Nicolas PLYTA - Water ski / wakeboard
who with their own extensive experience, will give special emphasis on safety and compliance with the safety rules we must all follow.
This material is part of the educational content that will be presented in schools under the program name "BE CAREFUL - LEARN - CARE", implemented by the Hellenic Coast Guard in cooperation with the Ministry of Education and Safe Water Sports, for public schools in Greece.