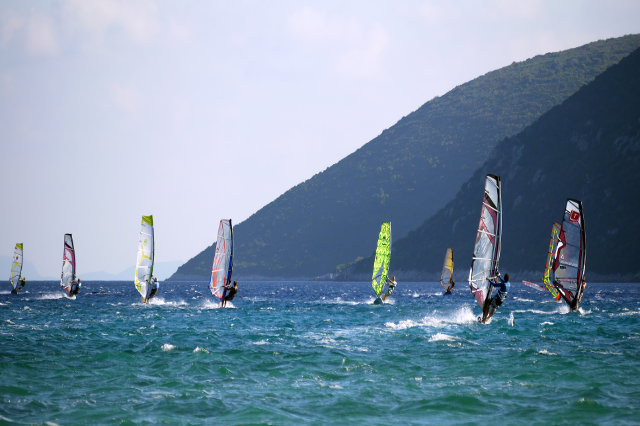 Memorandum of cooperation between Safe Water Sports and HORC
Memorandum of cooperation between SAFE WATER SPORTS and τηε Hellenic Offshore Racing Club (HORC) was signed yesterday by the Chairman of the Organization, Mr. Panagiotis Paschalakis and the President of HORC Mr. John Marangoudakis.

The aim of cooperation is the further enhancement of safety at sea and the transfer of know-how to Safe Water Sports, especially on sailing subjects (sports or entertainment).
The Hellenic Offshore Racing Club was founded in 1961 by a group of long times sailing friends who sought a venue for offshore yacht racing that would provide "that spirit of comradeship, of courtesy and chivalry, of sympathetic joy in a common sport". 34 original members began the club, the first and unique yacht club, at time and for many years later, involved exclusively with offshore racing. The first clubhouse was opened at Tourkolimano (Mikrolimano) in Piraeus. Today the club, with 300 members and over 60 yachts flying the HORC burgee, operates from its privately owned neoclassical clubhouse in Mikrolimano, the contemporary colloquial name of the historical military port of ancient Athens called «Mounichia», a picturesque traditional must go spot in Piraeus, the second Yacht marina of the big port and 15 minutes walk to the Stadium of Peace and Friendship in Faliro.
The history of the International Aegean Sailing Rally represents, in part, a history of the Hellenic Offshore Sailing Club. It is the oldest and most prestigious sailing regatta in Greece. Since 1964, it gathers contestants from around the world as well as top sailing teams from all over Greece. Every year the top boats show-up on the starting line for a race that runs under the IMS and ORC Club. Among them there are some of the finest yachts and best-trained crews of the Eastern Mediterranean.
The club every year is organizing a number of national and international well known offshore sailing events.
Apart from these racing activities, in an effort to spread offshore sailing HORC is operating an Offshore Racing School since 1969, including 4 different courses. There are more than 20,000 graduates to date. The school includes special Racing and Advanced courses, taught by sailing champions and specialists. There is also an annual Skippers course for professionals of the yachting business.
Since 1987, HORC is publishing a tri-monthly journal called 'Sailing World', in approximately 3,500 copies per issue. The journal contains various articles on sailing in Greece, as well as other relative subjects. The journal is posted free of charge to all major relative authorities, the government, sailing clubs, etc. and to all the members and recent graduates of the club.
Also, in 1992 there was a new HORC branch in Gythio with the corresponding sailing school. More was yet to come: In 1996 started a branch in Pylos, and in Hydra, in 1997 in Kastelorizo, in 1998 in Leros and Agathonisi, in 2000 in Psara, in 2001 in Ios and Lefkada, and 2004 in Amorgos all with great sucess.
In conclusion, it must be said that HORC represents Greece to the International Offshore Committee in Mediterranean since its founding.