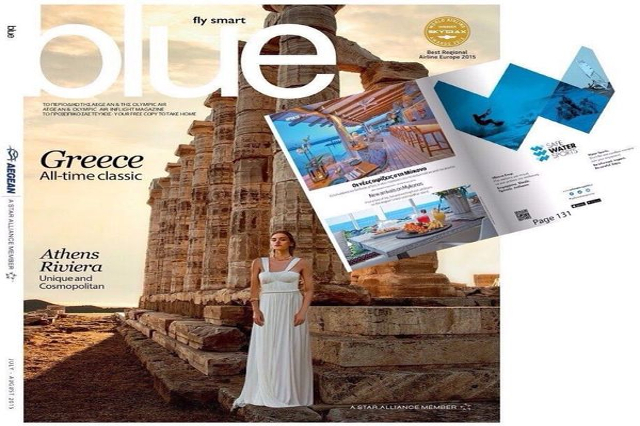 Safe Water Sports ad in Aegean Blue Magazine
In the last issue of Blue magazine (July-August 2015) which is available on all domestic and international flights, Aegean has included, as sponsor, Safe Water Sports advertisement for summer 2015 (Page 131).
We would like to thank Aegean Airlines for their support in Safe Water Sports.
In the following link you can browse the online magazine (only for PC).