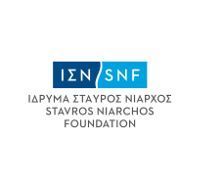 Donation from Stavros Niarchos Foundation
With great pleasure and honor, SWS shares the decision of SNF to support with a donation the development of our educational program
This support gives us the opportunity to pursue our vision regarding education and awareness of students in every school across the country. Knowledge is power, and the enhancment of safety at sea and the watersports as well as the prevention of drownings and accidents goes through the systematic awareness of the new generation.
The donation of Stavros Niarchos Foundation is a vindication of our efforts since establishment but also a responsibility to continue our work with greater determination for the benefit of society.
To learn more about our plans stay connected.
#safewatersports #thinksafe