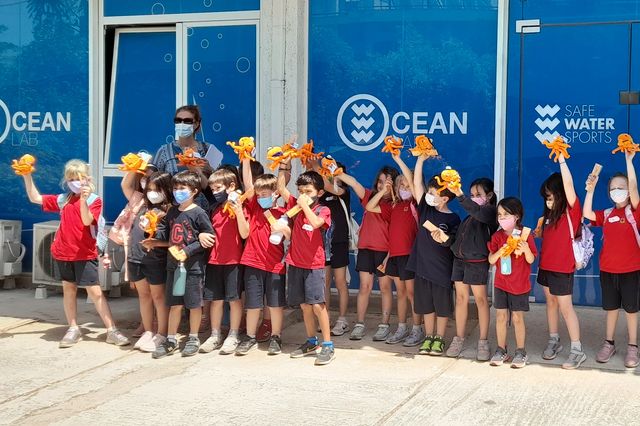 Safe Water Sports that aims to raise awareness on issues related to recreational activities at sea, with a particular emphasis on reinforcing safety in the aquatic environment and reducing the number of drownings and fatal accidents each year, has constructed the
Ocean Lab
, a specially designed, digital, educational and interactive place,
approved by the Ministry of Education & Religious Affairs
, where students can visit at
no cost
.
• The educational visits starts at 10.00 a.m. to 11.30 a.m. & 11:30 a.m. to 13:00 p.m, on a daily basis, upon appointment
• There is no entrance fee (it is for free). Student's Transportation is the only cost.
• The maximum number of students is <=50 per session
• Duration: (90') Ninety minutes
• Each school group (class) must be accompanied by at least one (1) teacher.
Info - Reservations: +302108029428 or email
This email address is being protected from spambots. You need JavaScript enabled to view it.
Address: 11 B Konitsis Str., Marousi, Attica, Gr-15125