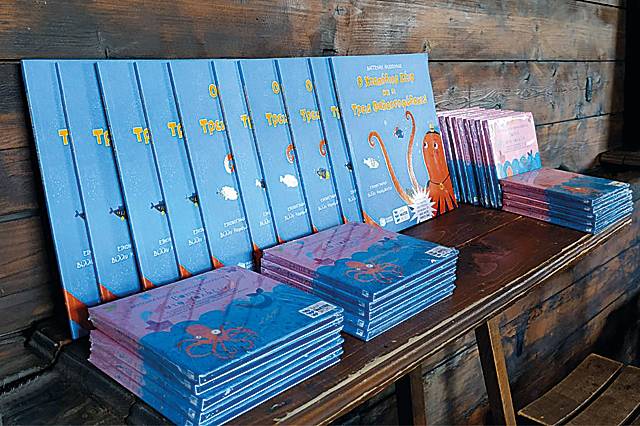 Safe Water Sports Book & CD for children
Children's Book
Safe Water Sports, whose scope is to reach children from a very young age, collaborates with the author, Mr. Vangelis Iliopoulos, the illustrator Mrs. Vili Karampatzia and PATAKIS editions in order to present a specially designed children's book entitled "The Octopus Safe and the Three Seaguards". The book presents the theme of safety measures in the sea and in water sports through a fairytale story.
The journey of Octopus Safe just began...Who will help them achieve their missions?
The book is available through the Organization's eshop.
Music CD
In 2018, Safe Water Sports, in cooperation with MINOS-EMI released the music CD named a ''dive into blue'' related to the water.
The music is composed by D.Sougioul, the lyrics are composed by the author V. Iliopoulos, the orchestration - programming is performed by Lefteris Xanthis and the Production's Management is conducted by Nektarios Kokkinos.
MINOS-EMI alongside the artists, participated in this project voluntarily by supporting the mission of the Organization.
The artists, who participated in the CD in order to support the Organization and their songs are:
The CD is also available through the Organization's eshop.